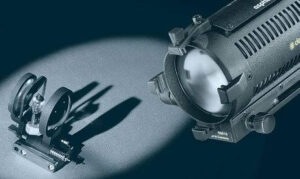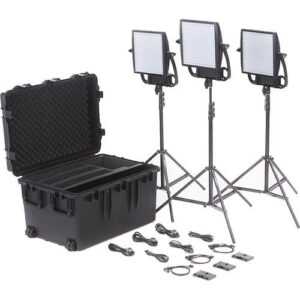 Litepanels Astra 6X Traveler Bi-Color Trio 3-Light Kit
The Astra 6X Bi-Color panel builds on the popularity of the Astra 1×1 Family, the next generation of LED panels from the lighting professionals who revolutionized the lighting industry. The innovative Astra family of LED panels were years in the making, with every design element of these next-generation panels being meticulously crafted. Following the Litepanels tradition of a one square foot form factor, the Astra series is designed with select premium quality, high CRI, surface mount LEDs and paired with custom optics that provides the Astra 6X series with high color quality that's perfect for lighting talent. The Astra 6X has an impressive output that rates among the highest of LED panels. It is now 50% brighter than the first generation Astra and 6 times brighter than the original 1×1.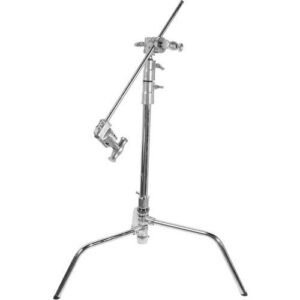 Impact Turtle Base-C-Stands with Sand Bags
This system is comprised of a C-stand, 2.5″ grip head attached to a 20″ extension arm and a separate grip head for the stand. The stand features a patented locking mechanism that allows the twist and releasy locking legs to swing out and lock into place for easy setup and collapse flat for storage. The included grip head extension arm slips neatly into the stand's 2.5″ grip head allowing you to offset the stand and cantilever flags, gobos and lights out of the way of the action. The stand has a low center of gravity which allows mounting of heavy equipment without tipping.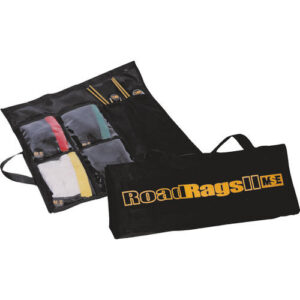 Matthews RoadRags II Kit (24 x 36")
This Matthews RoadRags II Kit is a portable lighting modification system that helps you to quickly and easily duplicate studio lighting effects on location, using your portable lights. The elastic corded frames easily fold for storing and transporting. A simple "flick of the wrist" is all that's required to quickly open the frame making it ready to use. By using the different materials, you are able to quickly create contrasts, different light ratios, diffusion or block the light. The RoadRags Kit fits easily into most lighting bags. Additional fabrics are available separately.